Share:
---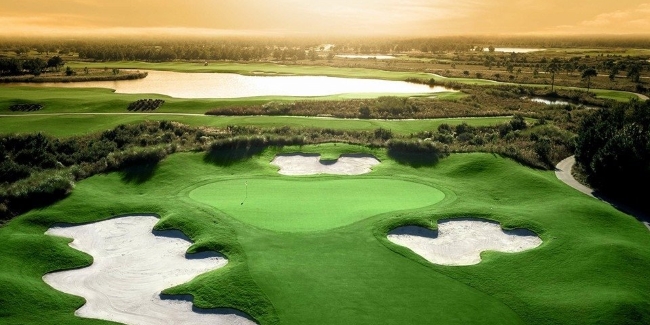 Thistle Golf Club
North Carolina's Own Brigadoon
By Mike May
If you take a trip to Myrtle Beach, South Carolina to play golf, make sure that you travel just north of the border into North Carolina where you'll find the Thistle Golf Club in Sunset Beach (1815 Olde Thistle Club Road). It's a true treat to play Thistle, where there's a Scottish flair to the club's three nine-hole layouts - Stewart, Mackay, and Cameron. Also, the exterior of the clubhouse is designed to evoke memories of the old country.

Once you step foot on Thistle, you enter a vacuum of peaceful serenity which is only disturbed by a frogs croaking, birds chirping, and leaves rustling in the wind. As the title of this story suggests, Thistle is sort of like Brigadoon, the 1954 movie starring Gene Kelly and Van Johnson. Thistle and Brigadoon have a lot in common as both are enchanted places which are untouched by the worries of the modern world.

A good day at Thistle is when you play nine holes; a great day is when you play 18 holes; a marvelous day is when you play 27 holes; and an unforgettable day at Thistle is when you play 36 holes, where you play each course once and your favorite course twice.

When you visit Thistle, your presence on the property naturally generates excitement in the game of golf, as it's a classy place to play the game, but it's not pretentious or snobby. When you spend your money at Thistle, it should not be classified as an expense. Instead, it should be labeled as an investment in your quality of life. My only regret about the one time that I played Thistle is that I only played 18 holes and not 27 or 36. But, I shall return to make amends.
Just as water surrounds Scotland on three sides, water is a dominant part of the landscape at Thistle - where lakes, ponds, and streams come into play throughout the property.

At Stewart, water influences play on the first four holes and six out of the nine holes. If you can negotiate the water hazards and play the first four holes at Stewart in par or one over, then you have a great chance to shoot in the high 30s or maybe even par. The biggest test at Stewart is determining how much of the fairway will you cut off with your tee shot on the 4th hole, a left-to-right dogleg par five. A well-struck tee shot can lead to an eagle putt at the 4th.

At Mackay, the four W's -- water, wind, woods, and the waste bunkers -- influence your play on this par-36 layout. On the 9th hole, a lengthy, dogleg par five, water, wind and the woods impact your plan of attack. The presence of the water and a steady breeze often means that it takes three shots to reach the putting surface at the 9th, where the pin will be on either one of the two tiers that divide the green. If your ball finishes on the wrong tier, expect three putts.

At Cameron, the dominant features are its serpentine fairways and three island-like greens. The par three 4th - which looks great online and even better in person -- is a 100% carry to an island green which is guarded by two sentry bunkers. The approach to the 7th green is also 100% over water and the putting surface at the 8th is flanked by water on three sides. You will relish your visit to Cameron if you can go with the flow of the fairways and avoid the aqua which is present on eight of the nine holes.

Are you ready for golf's version of Brigadoon? It will be a worthwhile trip...and quicker and cheaper than a trans-Atlantic flight to the old country. Make the phone call today - 910-444-2500.

Revised: 02/08/2018 - Article Viewed 592 Times - View Golf Course Profile
Share Comment
Written By: Mike May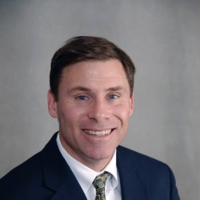 Mike May is a Wellington, Florida-based freelance golf and sportswriter, who is also a 25+ year public relations and communications executive in the sporting goods industry. He is also a veteran high school soccer official, an experienced high school basketball coach, an avid athlete, a part-time personal trainer, and a passionate golfer who is forever in pursuit of Old Man Par. He is a member of the Golf Writers Association of America.